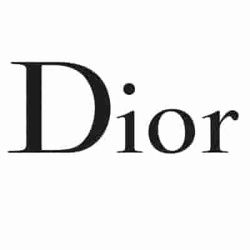 Christian Dior - briefly about the famous French designer.
Childhood and youth.Date of birth: January 21, 1905.Place of birth: Granville city (Normandy). Parents: Maurice Dior and Isabell Cardomon. Christian had a large family: he was a second child of five.Childhood passed serene.Children did not need anything Christian's father was a wealthy person, he belonged to chemical factories for the production of fertilizers.When Christian was 5 years old, the family from a quiet town moved to Paris.Dior received primary education at home.Then he began to study at a school where he showed himself diligent and diligent student.Already at a young age, Christian was interested in painting, painted and dreamed of an artist's career.Parents wanted another future for his child, and under their pressure, he begins to study in a free school of political sciences.Classes are not of interest to Dior and instead of them he visits the museum, learns the musical composition and the history of painting.
The formation of legends.In 1928, together with J. Bonzhak, they opened an art gallery where exhibitions of the works of famous artists (Picasso, Matisse) are held.But the gallery did not last long.The 30s became difficult for the future fashion designer.His brother fell ill, his mother died, his father ruined.Dior goes on a trip to the Soviet Union in order to change the situation and escape from problems.On a trip, he visits the Museum of St. Petersburg, enjoys staying in the Caucasus and the Black Sea.
Returning back to Paris, he decides to close the gallery.Friends advise going to the Balearian Islands.There, Dior begins to create carpet sketches.He really wanted to create the production of carpets according to his own sketch, but the lack of demand and investors did not allow his dream.
Christian returns to Paris, begins to look for work, but the search was unsuccessful.At the same time, he manages to successfully sell one picture of Dufo "Paris Plan".This allowed him to help his relatives move to the province.Dior himself remains in Paris with his friend Jean Ozenna.Ozenn worked as an artist of mod.
Living at Ozenna, Dior begins to draw, at first I copy sketches of models from magazines. Ozenn offered Dior sketches by a tailor and once they bought them.After that, Dior took up exclusively by drawing.For the first time, sketches of his hats and dresses were printed in the magazine Le Figaro Illustre.Christian's income began to grow, he was able to afford to rent his own housing.Sketches of hats that Christian painted was very popular, he was bored of doing only this.Christian switches to the creation of clothing sketches.
In 1938, Dior's work was noticed by fashion designer Robert Pigue.Dior sketches were delighted with Piga.From this moment they begin to work together.Their joint activity does not last long.The Second World War begins and Dior goes into the army. He did not serve in the army for long, in 1941 he returned to Paris and got a job at Lucien Lelong's fashion house.In a short time, Christian raises a fashion house from the knees.Lelong was happy and, as gratitude, raised the salary.The growth of the fee allowed him to create his own perfume laboratory in 1942.It was she who then turned into the company Christian Dior Perfume.Dior believed that perfumes for a woman are a final chord for a dress.The spirits of Miss Dior were named after the sister of their creator.After the end of the war, thanks to the support of Marseille Bussak, Dior opened his own fashion house.
He released his first collection in 1947.The presentation of the collection was held at the Montigne estate.Dali Fashion experts called this collection New Look.He created a new fashion concept: lush skirts, a pronounced waist line, bright fabrics with floral motifs.A mandatory accessory was a hat.Femininity is the main goal in Christian Dior's clothes.Already in 1948, Dior streamlined the licensing of the production of his models in various regions of France.Dior constantly invented new ideas for creating female images. In 1953, Christian Dior began the production of shoes.He manages to do this in cooperation with Roger Vivier.Vivier was considered the most popular shoe in the world.In 1955, he, together with Daniel Svarovsky, creates a collection of jewelry from rock crystal crystals. Dior died of a heart attack in 1957 in a small town in Italy Montekatini-Term.