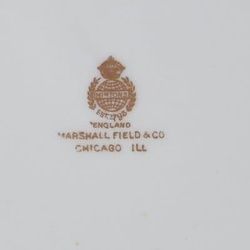 Minton factory was founded in 1793. In Stoke-on-Trent Tomas Minton, and after his death in 1836, she passed to his son, it was under him that the enterprise became one of the leading centers for the production of high-quality ceramics, porcelain, tiles in the era of Victorian England.
The dining room of the English royal family on the family yacht "Britain", where the first persons of states and the most outstanding personalities from around the world have the honor of being invited to be invited to be invited by Minton dishes.The Minton trademark, the most famous porcelain of the 19th century, is one of the most expensive in the world.
This is a magnificent, exquisite gift, as well as true value for serious collectors.A large amount of gold, exclusively manual painting make Minton service inimitable works of art.