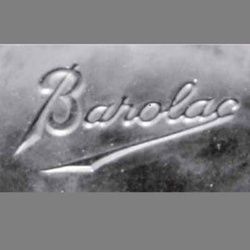 The factory was founded in 1877.
The plant specialized in the production of pressed glass, kerosene lamps, inkwells, bottles and production of a large range of handwriter.However, due to the inept management and errors made in construction, the factory turned out to be bankrupt and in 1893 a glass factory with numerous debts, the entrepreneur from Vienna Joseph Invald redeems.J. Intvald radically rebuilt the factory, set up new buildings, workshops and the full flowering of the enterprise began.One of the most important innovations is the beginning of the production of color and opalescent glass !!!
A great designer and glass designer Rudolf Schrotter (Rudolf Schrotter) was invited to the factory.Trade offices were opened throughout Europe, England and America.Orders sprinkled from all over the world.In 1920, close cooperation of the factory with the English trading company "Jenkins and the Son" began.For England, unique and original designs of glass items under the general name "Barolac" are developed.