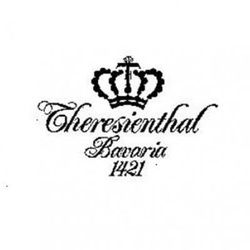 In 1836, Franz and Wilhelm Steigerwald founded the Royal Bavarian privileged glass factory "Terezental".During the reign of Louis II, the glass factory "Terezental" received many royal orders, and not only within the kingdom of Bavaria.One of the eminent customers was the Russian king himself, who was delivered an order to Petersburg on foot in order to maintain the integrity of the products.
The production of each individual product was carried out and is still carried out manually.Since 1836, skilled masters of their business worked at the Terezental factory - glass -shoes, hackers, engravers, artists and many other artisans.
For many years of painstaking work, the master accumulates experience and develop skills necessary for the production of exclusive crystal products.Many glass craftsmen have been working at the factory for decades, passing the secrets of technology from generation to generation.All steps are carried out exclusively in the workshop in Bavaria, thus, the entire manufacturing process at each stage is controlled.
This is what allows you to achieve exceptional quality.Each of the stages, starting with the melting of the source materials and ending with painting and polishing, requires a high level of professionalism and exceptional accuracy of the master.Thus, each detail itself is a unique work of art, and, thanks to the skillful hands of experienced masters, the crystal "Terezental" acquires its special brilliance and radiance.