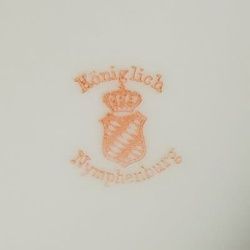 The porcelain manufactory of Nymphenburg was founded in November 1747. Bavarian Elector Max III.Grigner Schleossl Castle in Noidec was chosen to accommodate pottery and molding workshops, as well as art workshops.Since it was not possible to create high -quality porcelain for several years, Elector has stopped financing the manufactory.
Subsequently, the work was carried out on the personal funds of the head of the monetary court and the director of the mining of the Reichsgraf Sigmund von Haimhausen, who attracted Francesco Antonio Bustelli and Joseph Jacob Ringler.In 1754, Max III Joseph Max III was presented with the first Bavarian porcelain products.In 1761, the manufactory moved from Noidek to Nymphenburg.
From then to this day it has been located in the northern rotunda.Throughout the history of the existence of the enterprise, efforts have been made to improve the quality and composition of porcelain.