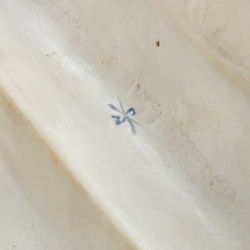 Factory of the Wasib-Alsbach (goibe-alsbach, Scheibe-alsbach). It was founded in Thuringia in 1835 by Ludwig Oels and after a few decades gained worldwide fame: since 1857 it has been widely known as the first Thuringian factory that has made large figures (mainly religious lamb - Madonna), tombstones, as well asBusts of famous poets and composers, animalist compositions and products in the style of Rococo and Bidermaier.
Since 1863, the owner of the factory - A.V.Kister (A.W.F. Kister), the name of the factory was replaced by Porzellanmanufaktur A.W.F.Kister lasted until 1962, in 1972 the factory was nationalized, entered the unification of thin porcelain in Licht.
Factory products received 2 silver medals and 6 Grand Prix at national and international exhibitions, and in 1911 - 12 gold medals at an exhibition in Turin (Italy). Production is carried out exclusively by manually.Figure porcelain is available: busts of poets and composers, animal figures, dancing figures, etc.(from classical compositions to historical scenes), as well as vases, lamps and tombstones.
Selected raw materials, high -quality porcelain of a special variety and improved polishing technology allow you to make figures thought out to the smallest detail.