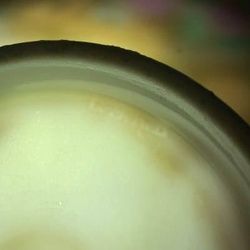 Batenin factory.Period 1811-1838 In 1811, the merchant F.A.Devyatov built a porcelain factory on the Vyborg side, which three years later was acquired by F.S.Batenin.The name of the new owner, who significantly expanded the case, received not only the enterprise, but also the place where it was located - Batenin Lane (now it is Alexander Matrosov Street).
Luxurious gilded vases and sets with characteristic floral bouquets and garlands have become the hallmark of the enterprise, as well as the architectural types of St. Petersburg, as if emphasizing the capital's location of the plant.
Ancient plots, battle scenes, and portraits of members of the royal surname were also used. Batenin porcelain was widely popular, which was also facilitated by the relatively low price for it.The cost of the products was reduced in different ways: they covered the surface with glossy (liquid cheap gold), imitated the laborious technique of citing (drawing with agate pencil for gold) with the help of a brush.But the best examples of Batenin porcelain received well -deserved recognition among professionals - at the first public exhibition of Russian manufactories in 1829, the plant was awarded
Big gold medal. Widespread at an early stage of production were the cups of the "large cylinder" form, mugs-woodpeckers, vases in the form of amphors and craters and tete-a-tetes with special trays.And when after the death of F.S.In 1830, Batenin was transferred to the management of his heirs and the Object Council, the Shinoisry style became dominant.Bright multi -color images of buildings in the oriental style, fantastic birds and flowers, the figures of the "Chinese" on a gold background with the "vermicule" cycle are often found on vases, teapots and low cups with concave tulas dilated from above and below.
The popularity of Batenin products grew, but the fire of 1838, which destroyed all the workshops, laid the end of this bright page in the history of Russian porcelain.The plant closed, and all the remaining materials were sold to the Kornilov plant, where many masters crossed.