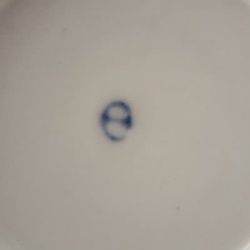 The factory was founded by Ya.G.In 1866, Fedyashin passed to her son Nikifor Yakovlevich, and from him to Josip Nikiforovich Fedyashin.The factory was destroyed in the late 80s.At the factory at Jacob Gerasimovich and his son Nikifor Yakovlevich, simple red dishes were developed.
Josip Nikiforovich began to make first two-personal, and then marble dishes and only much later than porcelain.
The technology of "marble" dishes was independently developed by the founder of the plant - Joseph Fedyashin.From this mass, tea and tableware were made, floor tiles and so on.